Chickcozy Automatic Chicken Coop Door Opener with Timer, Programmable Light Sensor, Battery Powered LCD Screen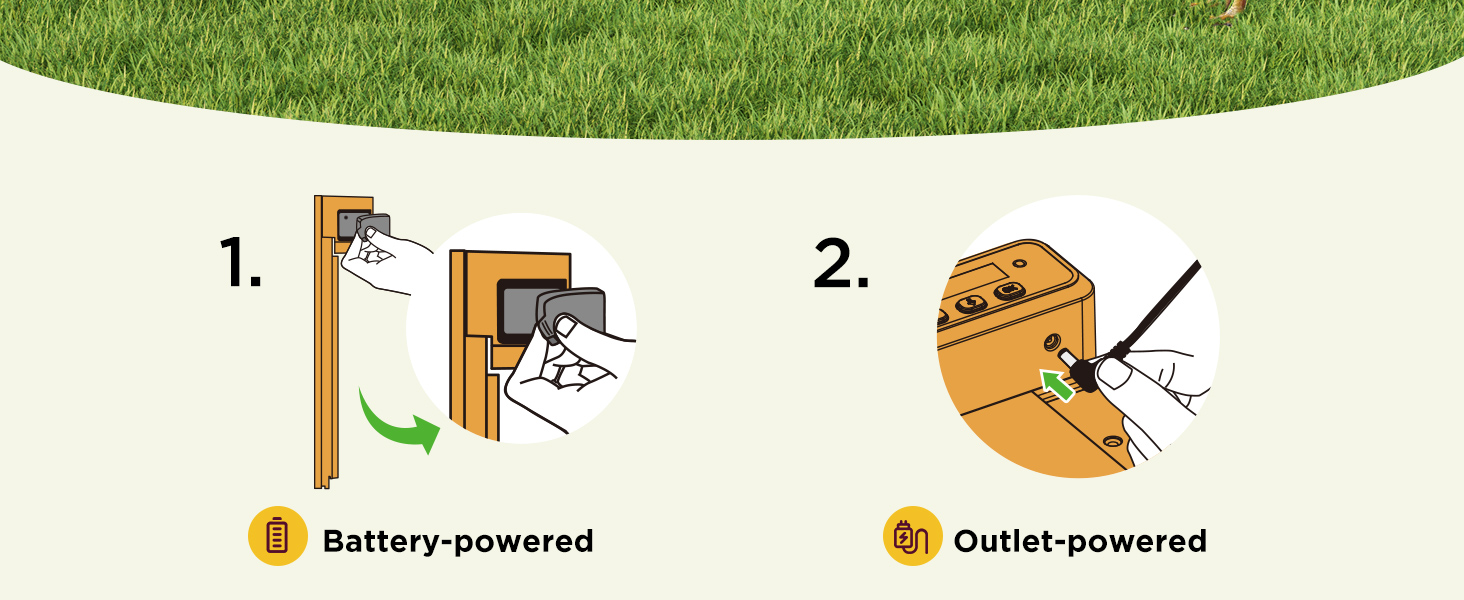 Features:
The Safest Automatic Chicken Door - Chickcozy is the first auto chicken coop door that opens and closes horizontally from the center to both sides. This way, coupled with a touching safety sensor, makes this door the safest automatic chicken coop door
Built-in Safety Sensors - Chickcozy Automatic Chicken Coop Door has unique built in safety sensors that work in the same ways as elevator doors.When the sensor detects some pressure, the chicken coop door will immediately stop closing to avoid hurting the chicken, the door will open again to allow the chicken to move. The door will then automatically try to close again until there are no feathery obstructions in the way and your chickens are all safe inside the coop.
Low Battery Alert - When you use batteries to power the automatic chicken door, you can always wake up the screen to check the remaining capacity of the current battery set. When the power is low, the screen will remind you to replace the battery in time by flashing when you wake it up. (The door will still work when the power is 0%, but the speed of opening and closing will be slower, we recommend that you replace the battery when the power is below 20%.)
Super easy to set up in just 1 minute - A complicated setup is always a headache; the wrong setting or missing setting may cause unnecessary loss due to the wrong setup. Chickcozy's automatic chicken coop door is design for all ages, and you can quickly finish the setup in 1 minute; pleasant setup experience.
The Screen Shows Everything - You can always know the auto door settings (current mode, open/close conditions) and the battery level by checking the screen. You don't need to conjecture if your settings are correct or not by waiting in front of it. The screen will automatically turn off to save power after stop pressing any buttons for 15 seconds.