Degrees of Comfort Electric Blanket King Size, Heated Blanket for Bed, Dual Control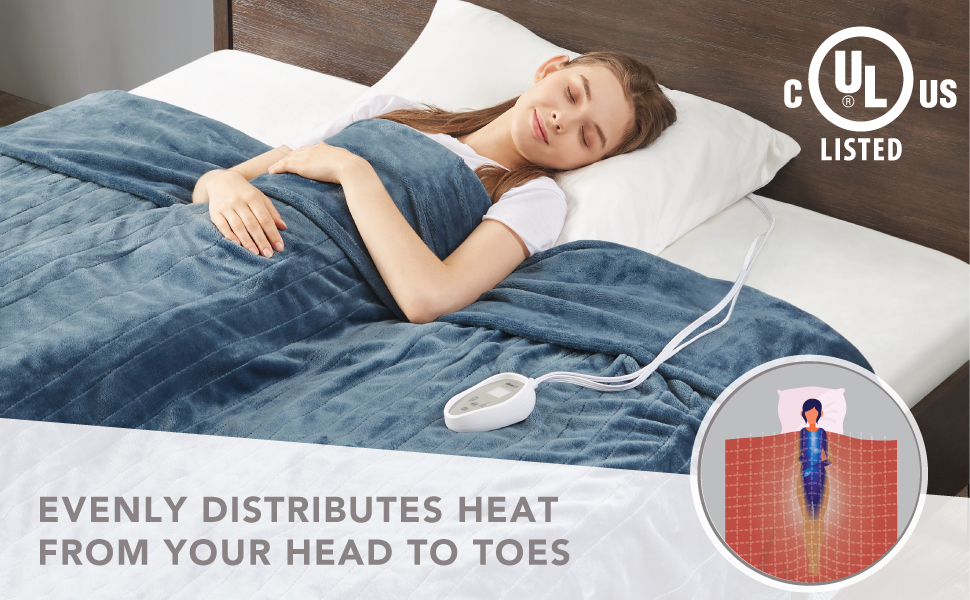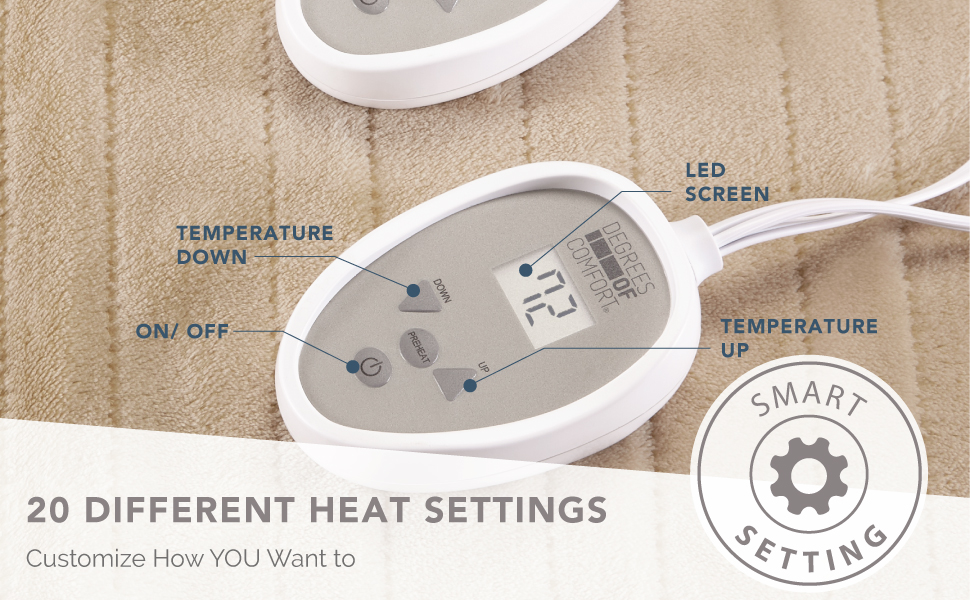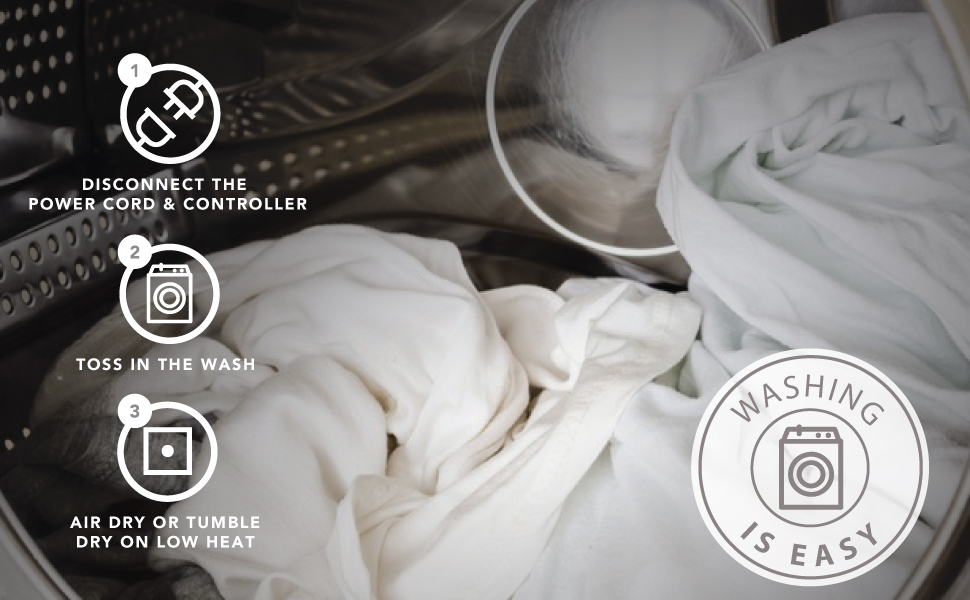 Features:
Safety First - UL Certified heated blankets specifically engineered to release the lowest possible EMF emissions while heating up to warm comfort with guaranteed peace of mind.
Adjustable Heat Settings- Find your perfect warmth with 20 different heating levels using our LCD display control. Dual controller available only for queen, king, and California king sizes.
Designed for Comfort - 12.5ft Long power cord provides plenty of length to connect to outlets without poking at night and the conveniently placed 6ft controller cord can easily be reached and tucked away as well.
Easy Care - Disconnect the controller and power cables and place the blanket in the washer. Use cold or lukewarm water only and put it on a slow agitation cycle. Then move it to the dryer on low heat or let it air dry. Do not use bleach or other fluids except for all-purpose cleaning detergent. Tested to stay soft and plush after multiple washes.
5 Year Warranty - We honor our 5-year warranty on all of our heated blankets so every purchase is protected. If at any time you experience an issue, please don't hesitate to contact us. Size - KING 100x90".