OCOOPA 2 in 1 Magnetic Electric Hand Warmers, 16 Hrs Warmth 4 Levels Heat Up to 136℉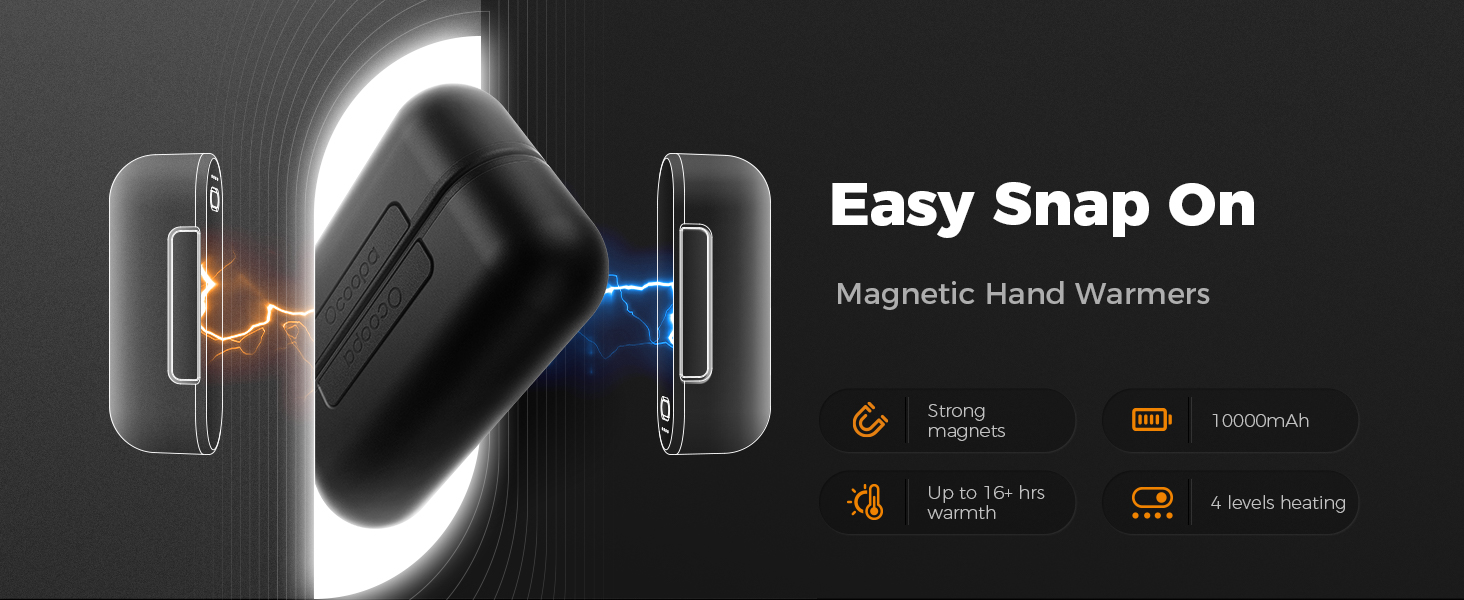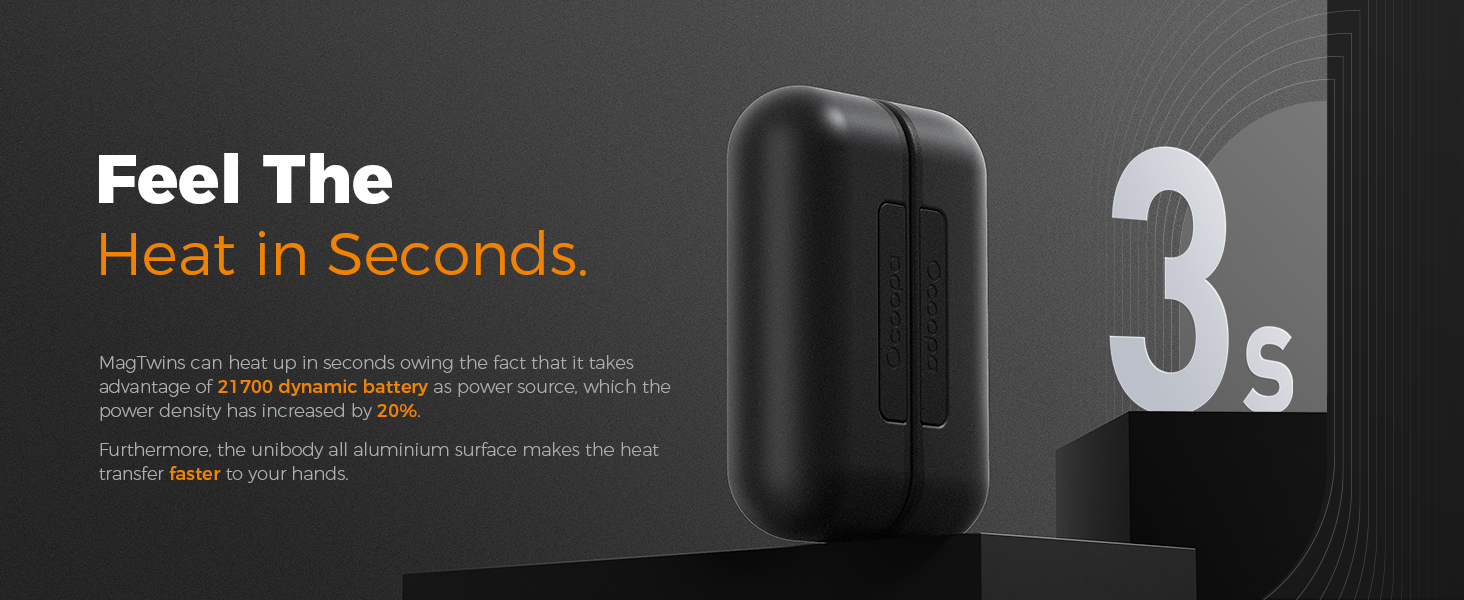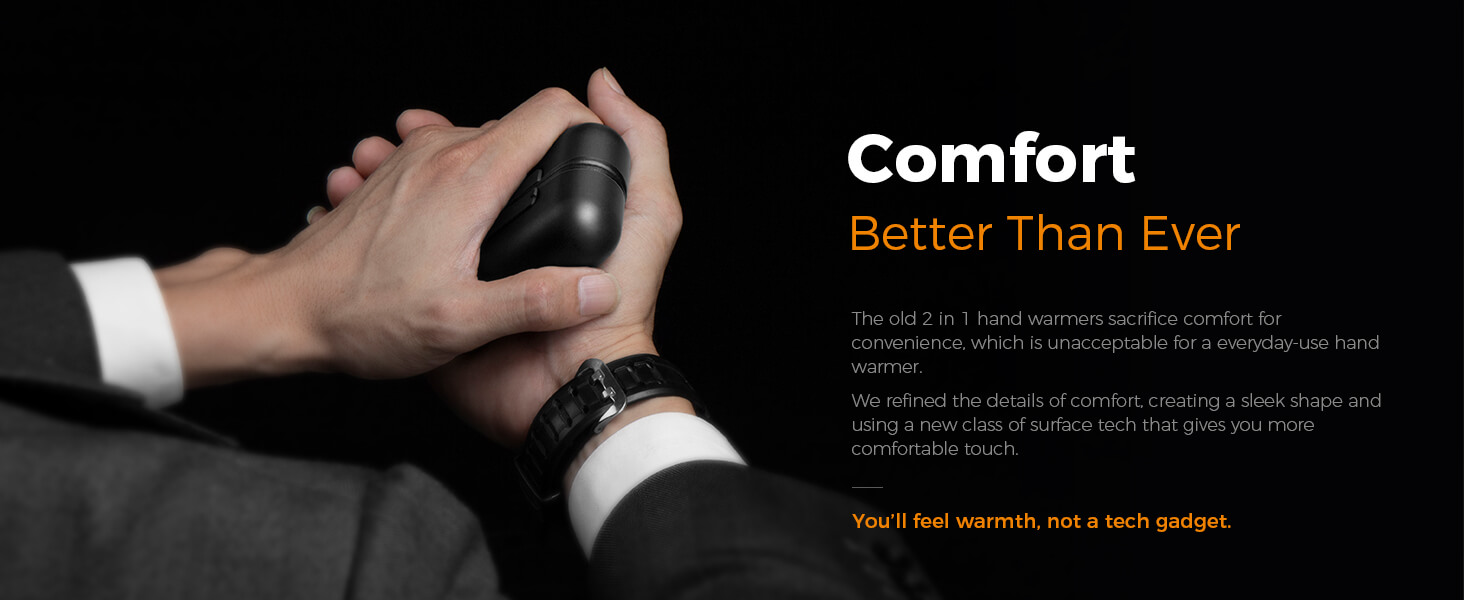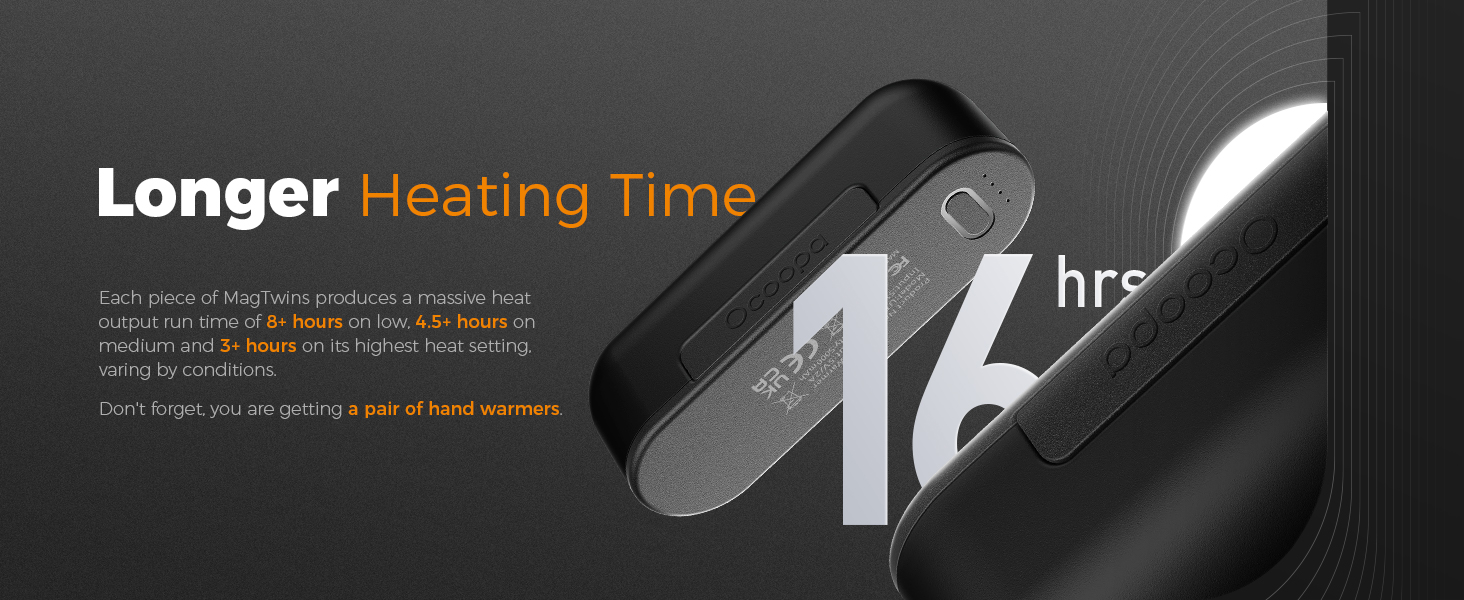 Features:
Magnetic Attraction, Beyond Imagination. The twins hand warmers are attached together by strong magnets, yet they may be easily separated when necessary. You may combine them to create a single palm-sized hand warmer, or separate them to slide them into the pockets, hold one in each hand, share one heater with your family.
Quick Release of Heat. With a 20% increase in power density, MagTwins produces a massive heat in seconds. Super durable, smooth, unibody high grade brushed aluminum housing promotes heat retention and even heat distribution.
Best Warming Moments. Ergonomically comfortable. Aesthetically pleasing. MagTwins has four heating temperature settings that range from comfortable warmth to 136°F hot. Choose your most comfortable heat. We simplify your operation by remembering the previous heating level you selected and switching to it the following time.
Longer Lasting Warmth. Dual Purpose. One hand warmer is equipped with a 5000mAh rechargeable battery, which allows it to create a large heat output run duration of 8+ hours on low, or charge your phone up to 1.5+ times at full capacity.
Made to last. We enhanced the details, such as the rubber covers that shield the charging ports from dust and pocket dirt. MagTwins will make an excellent gift for golfers, campers, hunters, hikers, and other outdoor enthusiasts.
| | |
| --- | --- |
| Color | ‎Black |
| Material | ‎Aluminum |
| Recommended Uses For Product | ‎Outdoors| Hunting| cold weather must have| Tech gifts choice for men |
| Battery Description | ‎Lithium-Ion |
| Battery Capacity | ‎10000 Milliamp Hours |
| Duration | ‎15 Hour |
| Included Components | ‎Battery |
| Lower Temperature Rating | ‎100 Degrees Fahrenheit |
| Reusability | ‎Rechargeable |
| Upper Temperature Rating | ‎136 Degrees Fahrenheit |
| Item Package Dimensions L x W x H | ‎5.59 x 3.78 x 1.89 inches |
| Package Weight | ‎0.33 Kilograms |
| Item Dimensions LxWxH | ‎3.66 x 2.64 x 1.14 inches |
| Item Weight | ‎226 Grams |