VEYOFLY Flying Insect Trap, Fruit Fly Traps for Indoors, (Pack of 2 - White)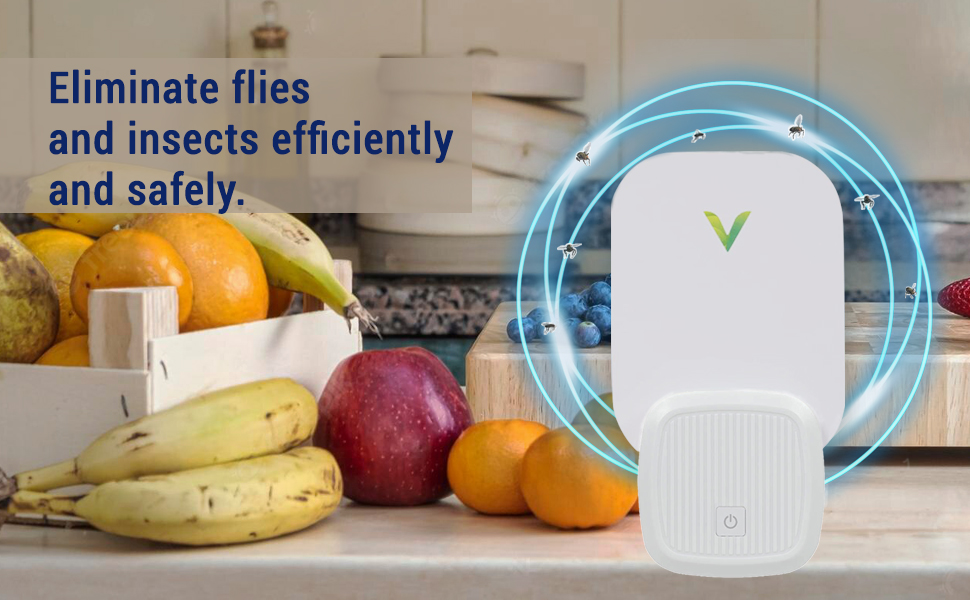 Features:
HYGIENE AND 100% SAFE - Veyofly is extremely safe and hygienic. Flies are attracted to the device by its bright UV light and are trapped in the device by the strong glue plate located inside the device. No high voltage electric sound and no zapping; eliminates flies silently and safely. Safe to use 24/7 and can be used in areas with children and pets. The fly catcher is made with quality components and will last for many years.
NON-TOXIC AND ODOR-FREE - Contains no pesticides, insecticides and is completely odorless. Get rid of all bugs and flying insects without using pesticides or dangerous chemicals Low energy consumption.
POWERFUL GLUE BOARDS - Veyofly glue boards are coated with ultra strong adhesive glue, making it impossible for insects to escape. Just peel off the protective cover, insert the glue plate into the device and watch your area become free of flies. Additional glue boards are available and can be ordered from Amazon.
UV LIGHT ATTRACTOR - Features a bright ultraviolet LED lamp that flies find irresistible and are attracted to the fly trap; once inside, they are stuck to the strong glue board and cannot escape. Perfect for home, office, kitchens, restaurants, schools, hospitals, etc. or for commercial and industrial use. Effective for areas up to 400 square feet!